Do You Need to Sell Your Home Fast?
Hablamos Español!





If you've answered yes, we can help! We'll get you an ALL CASH OFFER, plus a FREE EBook to increase your home's value.
New Legacy Real Estate Group is passionate about real estate solutions and believes in helping people achieve the dream of building their own legacy.
Through our extensive knowledge of the business, network of resources, and years of expertise, we are able to assist homeowners with a wide variety of real estate problems. We pride ourselves on our reputation for working one-on-one with each customer to handle their individual situations.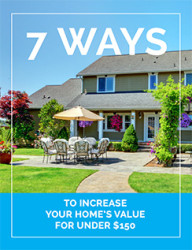 FREE EBook - 7 Ways To Increase Your Home's Value For Under $150!
Save time and get more money for your home!
1.
Submit Your Info
2.
We'll Set Up A Call About The Property
3.
Return With An Offer
4.
You Decide If You Like The Offer
5.
Get The Cash In Hand
Are you ready for a change in your life?
Is your unsold home keeping you from doing what you want? Many homeowners lose sleep due to the stress and anxiety of selling a home. We're here to help, no matter what your situation is. We buy homes in any condition, and in any price range.
To find out more and qualify for this opportunity, simply fill out the form above.
Once submitted, we will calculate a fair cash offer on your house and get it to you in the next 24-48 hours. If you accept our offer, we can close in 30 days or less, and we'll even pay all of the closing costs for you. It's really that simple.
---





New Legacy is a Real Estate Investment Company
Our company buys, sells, and rents homes and commercial properties. We are focused on improving neighborhoods and redeveloping areas we work in. We will not be acting as your real estate agent or broker if we buy your house, sell you a house, or rent you a home. We are real estate investors and are excited to potentially work with you directly, OR if you are represented by an agent or broker. We invest in communities and the people in them and believe in helping people build a New Legacy. If you have additional questions about agencies, please contact your local real estate commission.

Hablamos Español


Give us a call today at:
(323) 508-5990 CA
(407) 217-9057 FL
(469) 294-9616 TX

How we build trust.
To be fully transparent, we are requesting that you submit your housing information today so that we are able to do our due diligence on your house, compile the proper research, and calculate an offer for you within the next 48 hours. Our company buys, sells, and rents homes. We have a team of highly experienced professionals dedicated to you. We are not real estate agents or brokers, therefore you will NOT need to pay us a commission when we purchase your house. If you're looking to sell your house quickly to a local real estate expert who can work with you directly and keep it simple, then put in your request for an all-cash offer today!